I realize the community here has been innactive for a long time, this is something I'm looking to rectify.
I'm looking to start getting some games going with us. Be it boardgames, some sort of tourney, or even just messing around with smaller, independent press games. If anyone has a preference, or something to chime in, please, drop us all a line.


FOR THOSE NOT ON MY BLOG...
This is a log of the progress OXEN is Making. I'm looking forward to additional playtesting from you all once we move from alpha to beta testing.








*** OXEN IS COMING ***

Progress Report
UPDATE: (04/07/07) OXEN has entered Alpha testing. Scaling seems to be coming along, and some rule-holes have begun to come to light. So far new cards are obviously needed, and again scaling issues.
UPDATE: (04/06/07) OXEN was going to be Alpha'd today, but unfortunately schedules didn't allow for it. We here are hoping to put it through its initial paces either 4/7 or 4/8. A progress report will be made when this occurs. Keep reading.
UPDATE: (02/14/07) OXEN IS CURRENTLY ON HOLD DUE TO FINANCIAL CONCERNS! AS SOON AS CASH FLOW IS RECTIFIED, PRODUCTION WILL RESUME!
UPDATE: (01/19/07) OXEN game pieces have arrived! I'm so stoked! Here's a picture: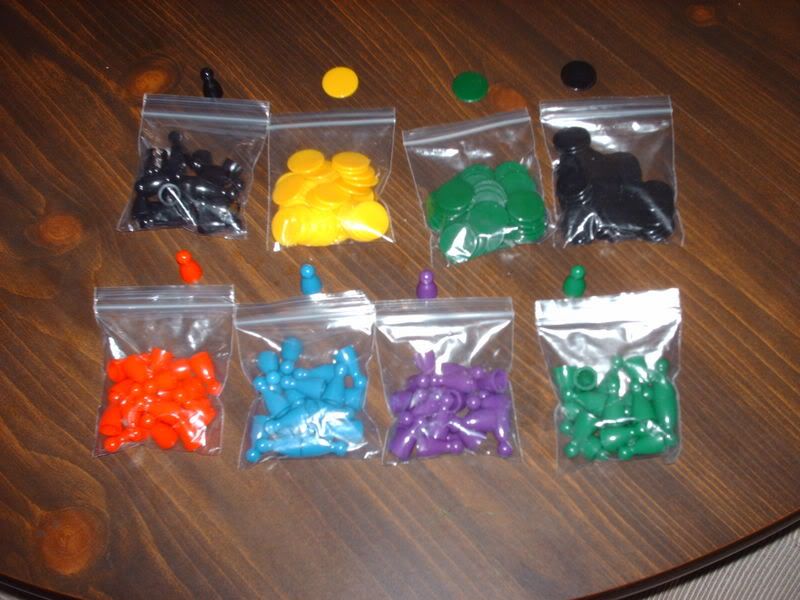 UPDATE: (01/11/07) OXEN game pieces have been ordered! Cost me 10.50£ which is about 21$. Hopefully they'll arrive soon! It's all coming together finally!
UPDATE: (01/09/07) Cards are finished, aside from the art which Casey is working on.
UPDATE: (12/27/06) I think I may have temporarily solved my game-money problem. I am going to temporarily scavenge the play money from Solarquest. Also, I've done the edit on the new production bar:

Casey drew this for me, Just a sample of the art to come:

UPDATE: (12/18/06) Card Templates done!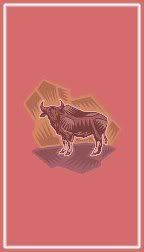 UPDATE: (12/16/06) Product-Production Bar base is complete! SCORE! Look at it here:


UPDATE: (11/06) Land tiles are completed and printed!
Rules Outline